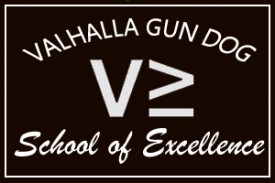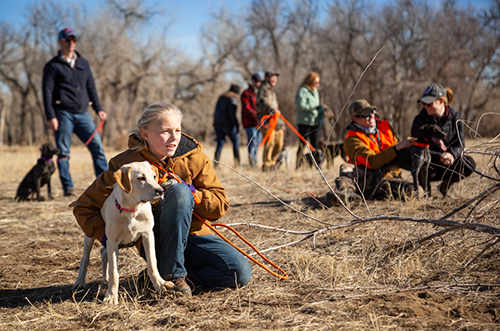 The key to a good bird dog is start early and start right.
At Valhalla we offer puppies a place to see and hear it all with the Gun Dog School of Excellence. Trainers are on staff to make sure that proper introduction to guns, birds, training collars, and commands are practiced. The group setting of the class gives owners a better perspective on how to handle gun dogs of all ages, breeds, and levels. This class is invaluable for puppies that need socialization but is also great for dogs of all ages.
Classes are offered every Saturday Morning.
WClass begins at 8:00. Please arrive at least 15 prior to air out puppies & dogs.
$50 fee for the class, includes birds.
Reservations are recommended 303-644-4300
Directions: Take I-70 East to Exit 304 (Bennett exit). Turn South and go 1.5 miles to Valhalla Bijou. The road will dead end at the ranch.